Hollywood News
Halloween Parties 2021, Celebrity Costumes Were Strictly Rated PG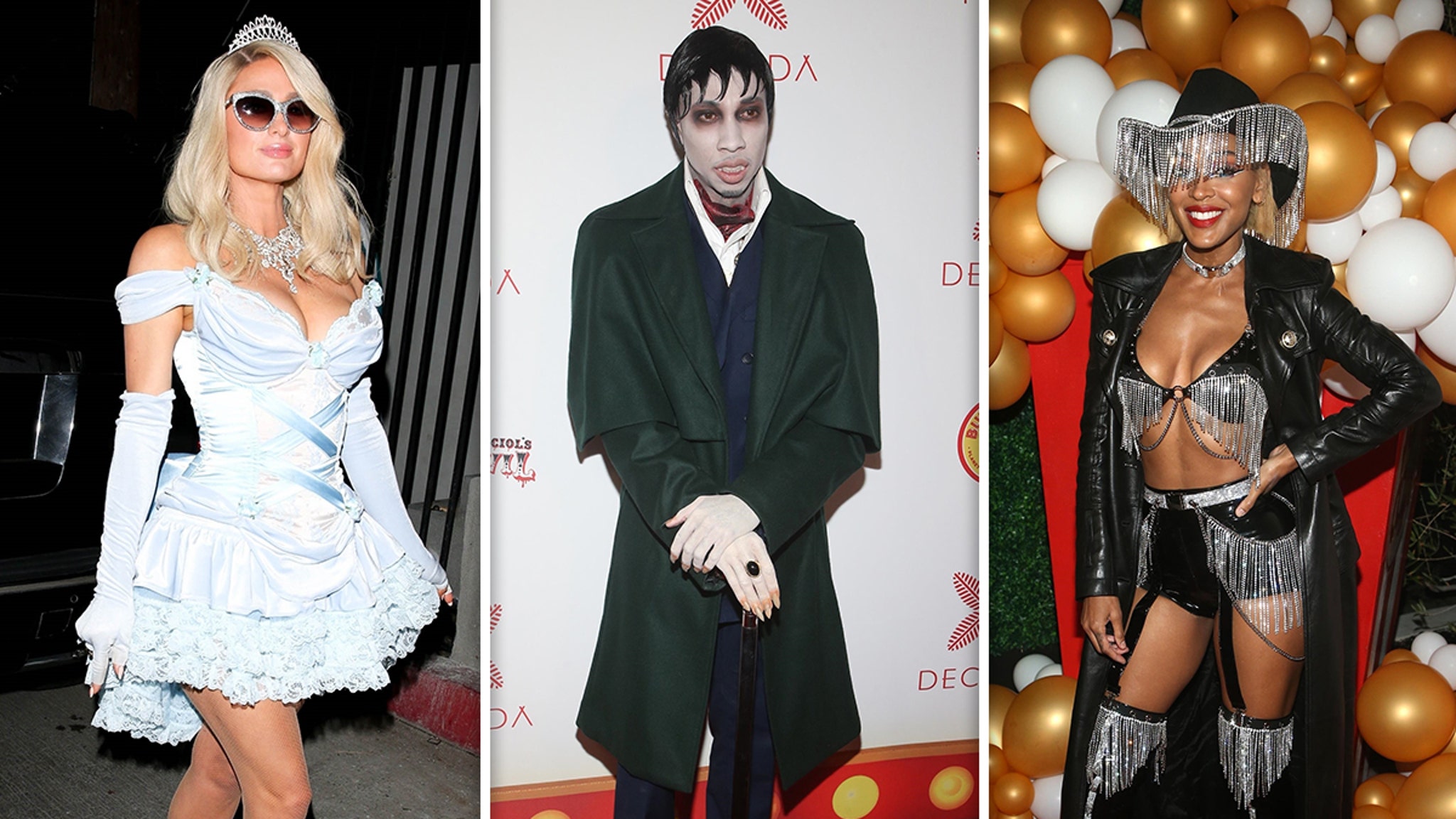 Big Hollywood Halloween bashes Saturday night … and most of the celebs stuck to tried-and-true costumes.
Darren Dzienciol's CARN*EVIL party was hosted by Alessandra Ambrosio in Bel Air. Lots of folks showed, including Meagan Good, Doja Cat, Tyga, Josie Canseco, Ryan Phillippe, Victoria Justice and Jeff Ross.
Another Halloween bash attracted the likes of Demi Lovato, Joe Jonas, Sophie Turner and Emma Roberts.
LeBron James killed it as Freddy Krugger, right?
There were various other parties as well, but all of the costumes were PG Halloween. Not so much over at the TMZ office Friday … where several of us may have crossed the line!
Paris Hilton dressed up as Cinderella, Justin Bieber was a teddy bear, Dove Cameron played The Joker, and Jamie Foxx was a Gremlin. And, then there's Joe and Sophie who came as Paolo and Isabella from "The Lizzie McGuire Movie," and Emma Roberts who came as clown Hannah Stocking.
A good time had by all, though it wasn't very scary at all.
Source link