Uncategorized
Here Are the Chances BTS Will Attend and Perform at the AMAs in Person This Year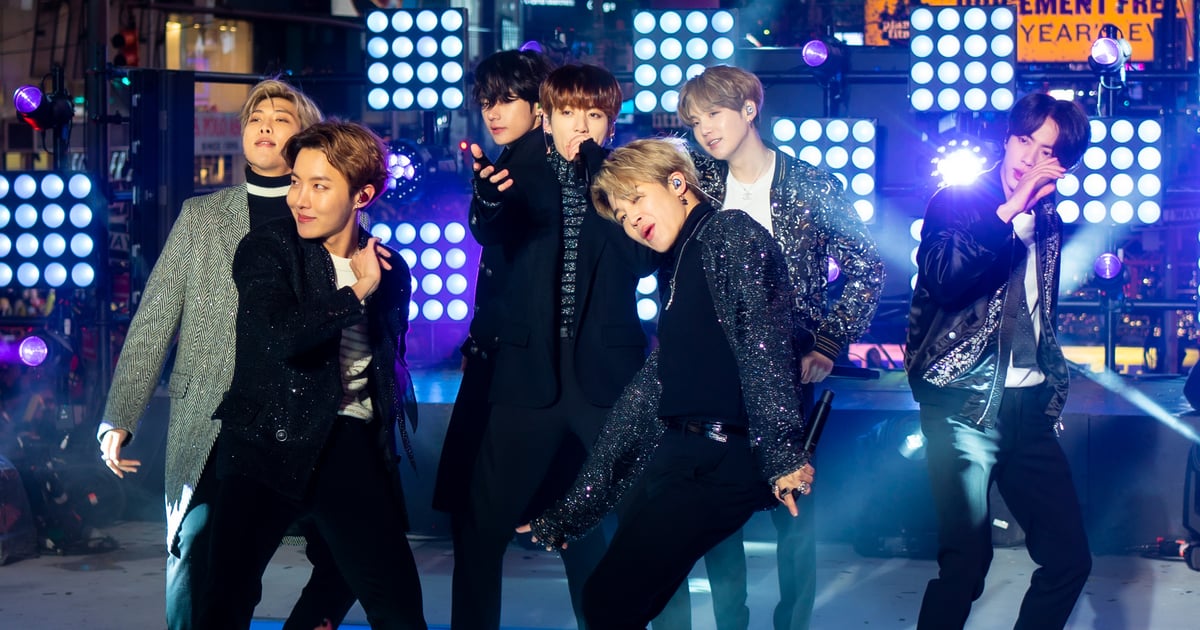 Image Source: Getty / Michael Stewart / WireImage
When the 2021 American Music Awards air live from Los Angeles on Nov. 21, plenty of stars will be in attendance now that COVID-19 infection rates are falling, thanks to the US.'s nearly-60% vaccination rate, allowing Hollywood to return to some semblance of normal. Cardi B will take the stage as host and help hand out awards to some of music's biggest stars. One act that many fans are hoping to see at the show is, of course, BTS. The K-pop supergroup is up for three awards at this year's show — artist of the year, favorite pop duo or group, and favorite pop song for "Butter" — but the question remains: Will BTS attend the American Music Awards in person? More importantly, will they perform?
BTS has a vibrant history with the American Music Awards. BTS made their U.S. TV debut performing "DNA" at the 2017 AMAs. Since then, they've been nominated for nine awards, and of the six nominations before 2021, they've won every last one. This year is the first time they've been nominated for a main award — artist of the year (AotY) — which is arguably the biggest award of the night. BTS has already made history as the first Asian artist ever to be nominated for AotY at the AMAs, but it would be even more historical if they manage to take the award home. On a night when they could take home such a big honor and make so much history, fans are hoping they'll be in attendance in person.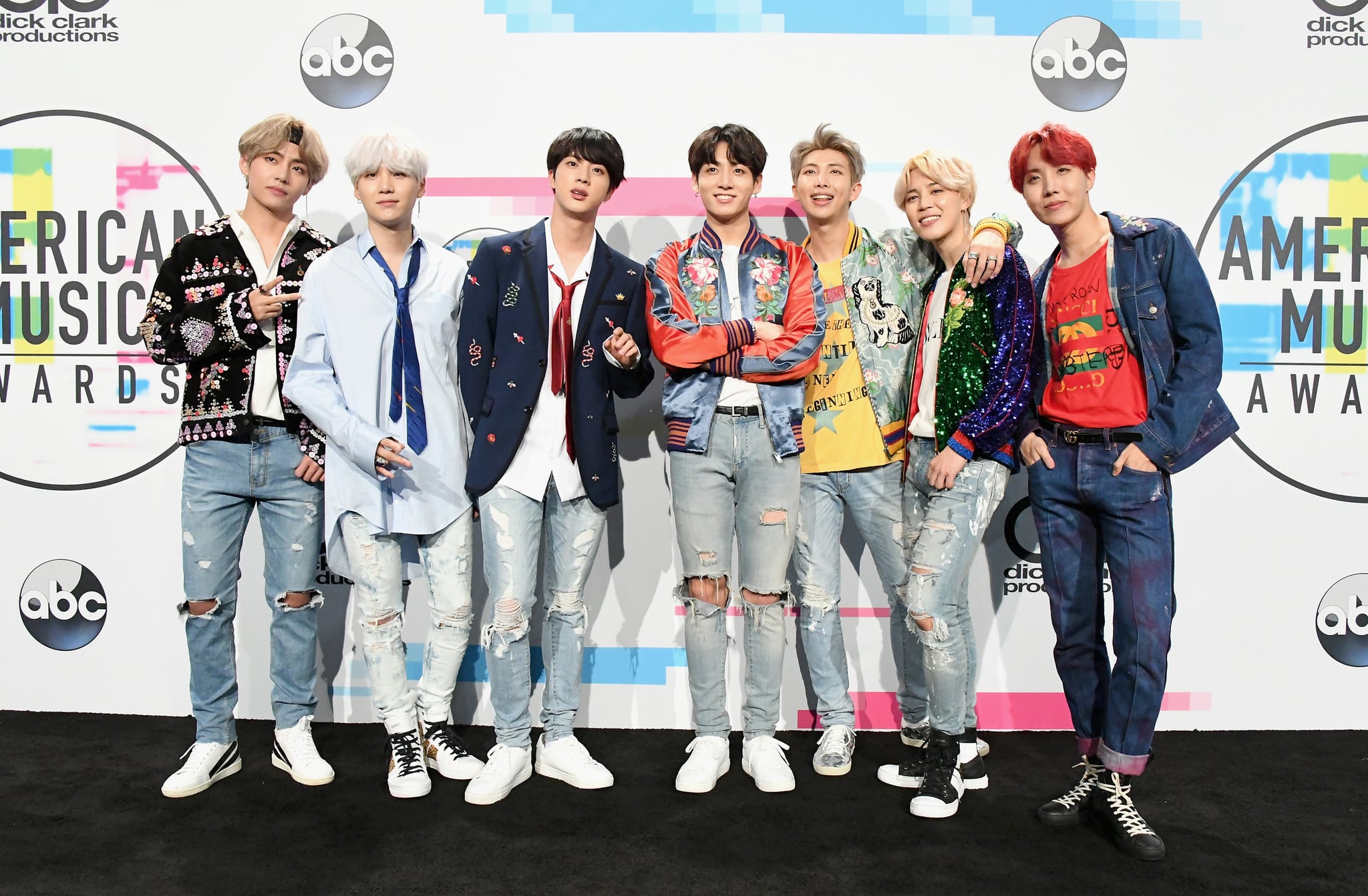 Image Source: Getty / Steve Granitz / WireImage
Since the start of COVID-19 in March 2020, BTS has attended award shows virtually due to COVID-19 safety measures that restricted their ability to travel internationally like they used to pre-COVID. It hasn't stopped them from performing, though. They've performed virtually from South Korea at the 2020 American Music Awards, the 2021 Grammys, and the 2021 Billboard Music Awards.
However, the American Music Awards could potentially mark their first in-person award show appearance since they attended the Grammy Awards in person in February 2020. RM, Jin, Suga, J-Hope, Jimin, V, and Jungkook were able to travel to the U.S. for the first time in over a year in September 2021 to take part in the United Nations General Assembly in New York. Now, they've scheduled their Permission to Dance concerts — four shows at SoFi Stadium in L.A. — for Nov. 27, Nov 28, Dec. 1, and Dec. 2.
This means that they're not only willing to make the trip to the United States, but they could easily add the American Music Awards to their schedule. The award show is just a week before the stadium shows, so why not pop over there first to pick up a few awards first? Even though performers haven't officially been announced, chances are high they'll perform. Not only do they always put on a phenomenal performance, but their multiple nominations, the mega-success of their single "Butter," and their immense popularity all make BTS seem like a shoo-in as one of the night's biggest performers.
We'll have to wait and see what happens, but we're hopeful BTS will hit the stage when the AMAs air on Nov. 21 on ABC.