Uncategorized
Zareen Khan's nightmare 'Aksar 2': Director Ananth Mahadevan lashes out at producers; says, "The Bajajs exploited me; mujhe meri fees do" – Exclusive! – Times of India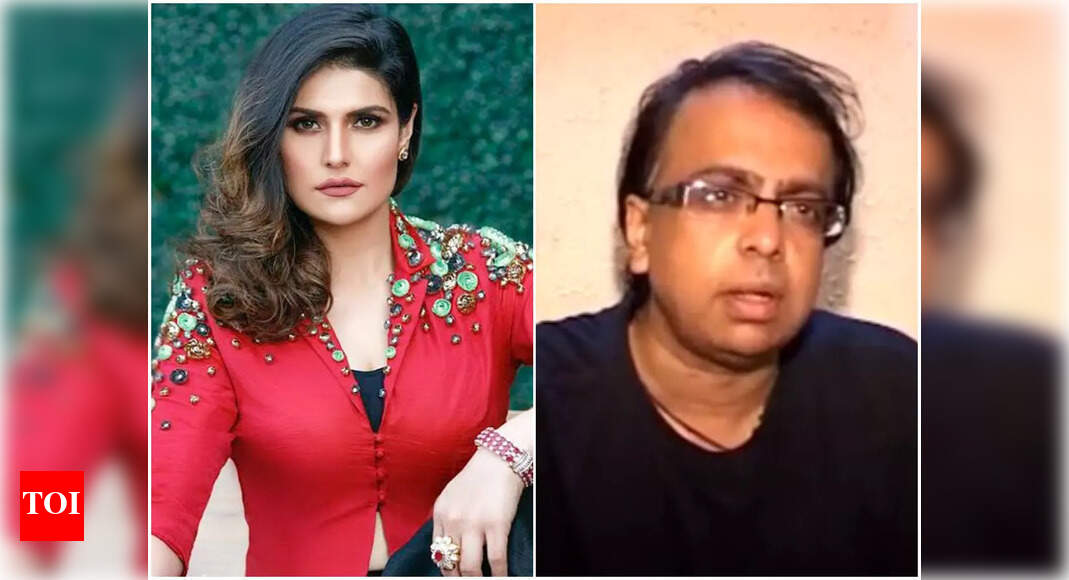 Zareen Khan-starrer
'Aksar 2' (2017) is in the news again for the wrong reasons. At the time of its release, the film had run into a major controversy when Ms Khan had revealed that she had a very uncomfortable time in Delhi when she was flown there to promote it.
Now, ETimes has it that the film's director Ananth Mahadevan has not been fully paid yet.
When contacted, Ananth sounded terribly perturbed and hurt. "Yes, I have not been fully remunerated for 'Aksar 2'. Four years have passed since the film released. Narendra Bajaj and Shyam Bajaj have even sold the film to an OTT platform but all my calls to him have not yielded fruit. Imagine, they have now asked me if I can direct another film for them! I am certainly not doing it, after having been treated like this, with a body of 40 years of work behind me".

Ananth says that he kept quiet for so long simply because he is not the one who fights. "Everytime I called the Bajajs, they said 'dete hain, dete hain (We'll give you your money)'. But their cheques didn't come. And let me tell you the most important thing. My outstanding amount is Rs 15 lakh and they coaxed me to settle for Rs 4 lakh and close the matter. Woh bhi agree karne ke baad, they haven't paid".
Have the actors of 'Aksar 2' been paid in full? Replied Ananth, "I guess, yes. They had contracts. I was foolish to have worked with the Bajajs without a contract. And my cameraman and a few others from my team stand unpaid as well. The cameraman has given up".
"This is nothing but exploitation. Stop exploiting me and pay off my dues, Shyam and Narendra Bajaj. If you had asked me to make a film free for you, I would have done it. But this is not the way," Ananth added a message to the Bajajs, which spelt the despondency he is feeling.
We called Shyam Bajaj to talk about this and to start with, he surprisingly said, "Sab ho gaya hai (It's all done). We have sorted the matter". Naturally, we called Ananth again. Had the books and files at the Bajaj office suddenly moved at sonic speed that in the 15 minutes it took us to pen this news, the fight had been resolved? Ananth said that Shyam Bajaj hadn't still called him and nothing had been sorted. "I don't think I'll even take his calls," he quipped.
At the time of going online, we also learnt that Shyam Bajaj had given a letter of promise to a senior industry person, spelling out that he would clear Ananth's payment by May 2021. "Yes, but we are six months ahead of that now," Anant signed off. ETimes also has it that the letter in question was signed by Shyam's elder brother Narendra at Govinda Restaurant in Mumbai's ISKCON Temple.
By the way, at no point in our phone conversation did Shyam Bajaj deny even an iota of the dispute between Ananth and them. But he insisted that he doesn't want us to write about it as he would be calling us back in the next 30 minutes. We waited for 60 minutes but the call never came. We were just going to print when Shyam Bajaj's number flashed on our mobile. He said, "Please don't write anything about this for the next two days. Everything is going to be fine. Frankly, I am not the producer of 'Aksar 2 '; it was produced by my brother Narendra. You can check the credits". We happened to ask him if he could give us Narendra's number and pat came the reply, "No point in talking to Narendra. He will tell you exactly the same what I am telling you".
Ananth shot back with a laugh, "Shyam Bajaj says that he isn't the producer of 'Aksar 2'? Well! Shyam and Narendra both were equally co-ordinating with me throughout the making of 'Aksar 2′".

Source link