Entertainment
'Gangubai Kathiawadi' has defamed Gangubai, she wasn't a prostitute,' say granddaughter Bharti Sonawane and her lawyer Narendra – Exclusive! – Times of India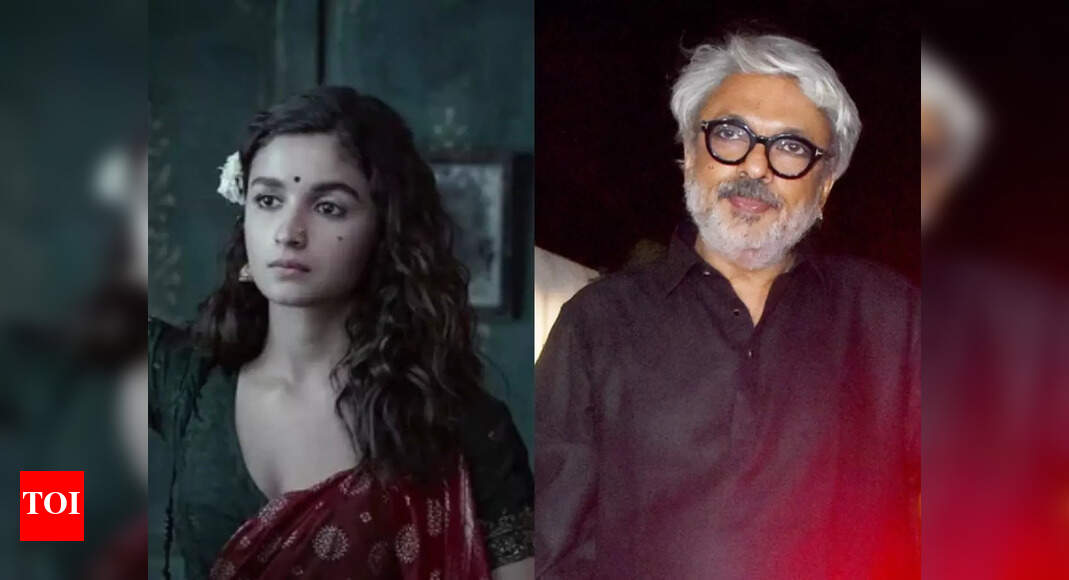 The Supreme Court of India is still hearing matters with respect to
Sanjay Leela Bhansali
and
Alia Bhatt
's film '
Gangubai Kathiawadi
'. Today, the SC made a suggestion that SLB could consider changing the title of the film, to resolve the many conflicts and cases around the film. ETimes reached out to
Gangubai
's granddaughter Bharti Sonawane and her lawyer Narendra, who are one of the parties whose case is currently being heard in the SC. Bharti uses some scathing words and alleges that the film is maligning the image of her grandmother and their family is being ostracised for no reason. Excerpts:
Gangubai Kathiawadi is up for a release in a few days. How do you intend to stop its release at the 11th hour?

Bharti Sonawane: No consent was taken before making this film. And whatever image of Gangubai the makers have portrayed is completely wrong. Our lawyer is working towards stopping the film from being released. We are being denied justice and opportunity since 2020.
What message do you want to convey to Sanjay Leela Bhansali?

Bharti: I want to ask him to imagine any mother in the same perspective as he has used to portray my grandmother in the film 'Gangubai Kathiawadi'. How is it justified? This is defamation and I won't tolerate this. She was my grandmother. It wasn't her mistake that she stayed in Kamathipura. Different types of people stay in Kamathipura. So, are all women from Kamathipura prostitutes? He has defamed our name. We are not able to show our faces to anyone. Our relatives and peers ask us, "Aisi thi kya aapki Nani?"
She used to hang out and interact with policemen on a daily basis. She wasn't a prostitute as shown in the film.
What is the status of your case? The film is scheduled to be released on February 25.

Lawyer Narendra: The status of our application is pending in the Supreme Court right now. What we hear is that the matter can come up at any point of time. So, our last hope rests with the Supreme Court. It's a unique matter. It's a matter of making a law. Not a single matter has been filed like this in our Indian judiciary system.
Defamation cases have been filed in the past as well. How is it different from those cases?

Narendra: You might be familiar with one case from the past. After the Chief of AIDMK died, a book titled Seshan- The Ultimate Story was published. The author had written so many things about M Karunanidhi on subjects like corruption, physical relations etc. This was written 5 or 6 years after his demise. When the book started circulating, the AIDMK party, family members of M Karunanidhi and Jayalalitha had filed a defamation case.
The person is dead and not present to fight his/her own battle. That doesn't allow anyone to write/make anything about their life.
But Sanjay Leela Bhansali has maintained that he has made the film based on S Hussain Zaidi's book.

Bharti: If he's claiming that he has based his film on a book about a dead person, he should have had the basic sense that there must be descendants of the dead and that he might have to take permission from them. When you make a film on a real person you must be aware that there are legal matters, too.
Have you or your family been approached by other filmmakers or writers with regards to making a film on Gangubai's life in the past?

Bharti: No. Nobody has ever approached me. The makers are saying that they have made the film based on Zaidi's book. But Zaidi himself has admitted that he has not made any inquiry.
Narendra: Basically, what Zaidi has said is that he has written the film based on stories shared with him by people in the vicinity of Gangubai and her acquaintances. He has written a book without any evidence.
Then there's the matter of Baburao Shah and other kids (Shakuntala Ranjit Kawi – Bharti's mother, Sushila Reddy, and Rajinikanth Raoji Shah) who were adopted by Gangubai. Zaidi has given reference to this in his book. They were adopted in 1947 but the adoption act was made in 1956. Adoption laws weren't concrete when Bharti's mother was adopted. So, if they have to protect the image of their relative, they can't first stand in court and prove that they're related and then get into the argument that Gangubai's image should not be distorted. In the end, the basic question that arises is that when a person is defamed in public, what he/she must do first? To save his/her dignity or go to a court to prove that he/she has the right to prove their dignity?
Source link