Celebrity Gossips
Melanie Martin Honors Aaron Carter on Son's First Birthday: "Going to Be a Tough One"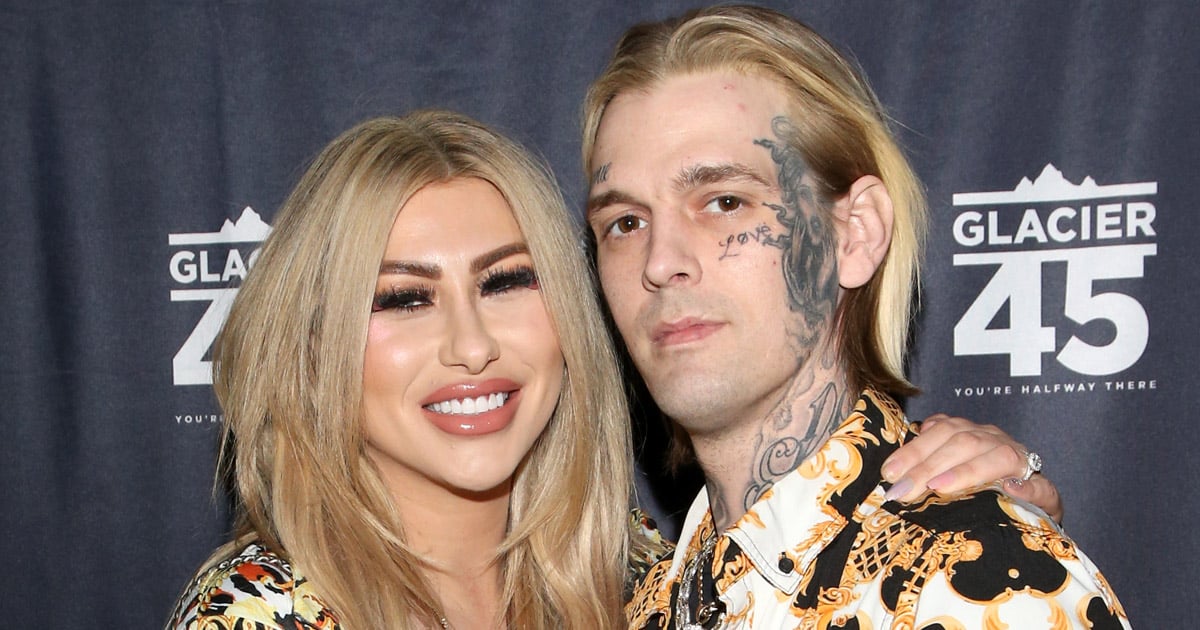 Following reports of the late singer's death on Nov. 5, Aaron Carter's family continues to hold his memory close. In addition to his mother and siblings, including Nick of the Backstreet Boys, Carter is survived by his 1-year-old son, Prince Lyric Carter. In honor of his son's first birthday on Nov. 22, Carter's former fiancée, Melanie Martin, paid tribute to the late '90s pop star, sharing a series of rare family photos on Instagram.
"I know your daddy is playing birthday songs for you up in heaven."
"Happy birthday to my baby boy Prince Lyric Carter," Martin captioned a video montage of their son, which featured photos of Carter napping and cuddling with the baby. "Today is going to be a tough one for me but I know your daddy is playing birthday songs for you up in heaven I love you baby boy!!!"
The "I Want Candy" singer and Martin first announced they were together in January 2020. Over the course of their nearly three-year relationship, the couple — who got engaged in June 2020 — broke up, reconciled, experienced a pregnancy loss, and welcomed Prince into the world. The rainbow baby, born Nov. 22, 2021, is Carter's only child.
"Emergency C Section after 13 hours of labor but my fiancé is in great health thank you lord and the incredibly sweet loving staff here," Carter captioned a photo shared on Instagram the day Prince was born. "Prince is precious I love you son. Your mommy loves you as I drop tears on the phone. This is me cutting his umbilical cord my precious family #TheCarters @missmelaniemartin I'm so proud of you hunny you did it I Love you with all my heart my beautiful blessings from god."
See photos of Carter and Martin's baby boy — as well as pictures from his first birthday party — ahead.