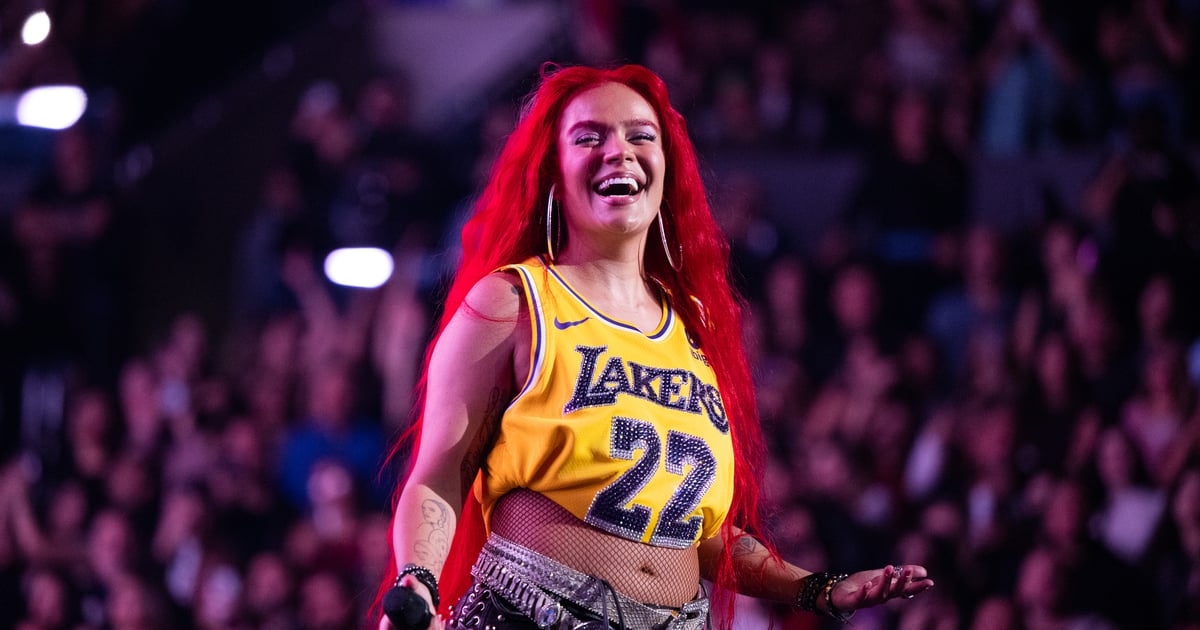 Image Source: Getty / Photo by Scott Dudelson
On Wednesday, Jan. 25, Karol G revealed in an Instagram post the name of her upcoming album. "Finally, finally," she captioned a short clip in Spanish. "Today I announce a project that I've dedicated so much love and time to. I just know that for me and for everyone else, 'Mañana Será Bonito' (Tomorrow Will Be Pretty)."
In the video, Karol is seen sitting in a red car in Medellín, Colombia, eating an empanada, when all of a sudden, a small note appears on her windshield that reads in Spanish: "If you're sad, call me." She gets out of the car and dials the number on a payphone, and a young boy answers from what appears to be a telecommunications center run by kids. In an effort to cheer her up, he advises her to write a letter to Santa Claus, perform at a show, or consider recording her own version of the hit song "La Jeepeta." But at the end of the call, his final words of wisdom are: "But señorita, the important thing is that mañana será bonito." The clip ends with the words "coming soon."
We can't help but wonder if Karol has a song in the new album by the same name —"Mañana Será Bonito" — and if this clip is a teaser to the track's music video. Chances are that's precisely the case. The Colombian music artist's career has quickly taken off since she dropped her debut album, "Unstoppable," in 2017, which was then followed by 2019's "Ocean" and 2021's "KG0516." This would make "Mañana Será Bonito" her fourth studio album, and based on the little we could hear from the posted clip, it looks like it will be serving a whole new vibe.
Karol's previous album "KG0516" came with a number of megahit songs, including her now-signature "Bichota," "Tusa" featuring Nicki Minaj, "Location" featuring Anuel AA and J Balvin, and "Leyendas" featuring Wisin & Yandel, Nicky Jam, Ivy Queen, Zion, and Alberto Stylee. "Tulsa" broke a number of records, including becoming the first song by two lead women artists to debut at No. 1 on the Hot Latin Songs Chart. It was also the first Latin song with all women artists to reach a billion streams on Spotify. "KG0516" not only received a 2021 Grammy nomination, but it also was Karol's first No. 1 on Billboard's Top Latin Albums. The album earned the biggest week for a Latin album by a woman since fellow Colombiana Shakira's 2017 "El Dorado." Our expectations for "Mañana Será Bonito" are high, but considering Karol's track record, we're confident she'll overdeliver.
Check out the new album announcement below!