Entertainment
Rajkumar Santoshi admits releasing 'Gandhi Godse -Ek Yudh' with 'Pathaan' was a mistake – Times of India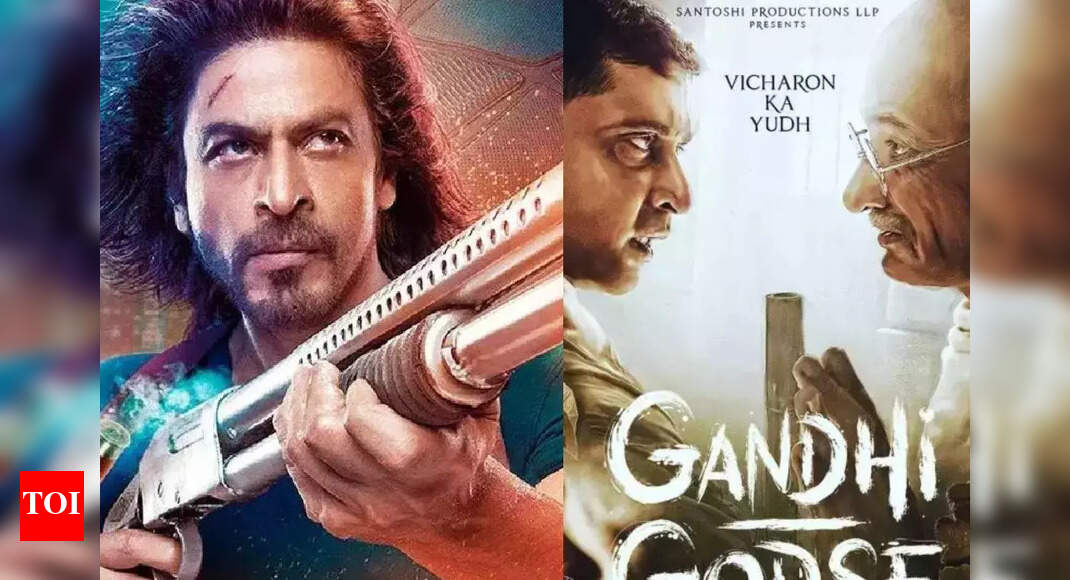 Filmmaker Rajkumar Santoshi has said that releasing his previous film 'Gandhi Godse -Ek Yudh' with 'Pathaan' was a mistake.
'Gandhi Godse Ek Yudh', set in the backdrop of post-independence India of 1947-48, highlights the conflict of ideologies between Nathuram Godse and Mahatma Gandhi. While it was released on January 26, Siddharth Anand-directed 'Pathaan' hit the big screens a day before. Starring Shah Rukh Khan, Deepika Padukone, John Abraham, Dimple Kapadia, and Ashutosh Rana in the lead, the action entertainer shattered many box office records.
Now, in an interview with a media outlet, Rajkumar was pressed about his decision to go for a solo release of his next film 'Bad Boy'. Many believe that the ace filmmaker took this decision keeping in mind the fact that how 'Gandhi Godse' was badly affected when it was released with 'Pathaan'. Rajkumar also admitted that releasing 'Gandhi Godse – Ek Yudh' at the same time 'Pathaan' was released was a mistake. However, as far as 'Bad Boy's release is concerned, it has been planned by the producers and the celebrated filmmaker believes that this is indeed a good release date.
Commenting on the cast of 'Bad Boy', Rajkumar also stated that he chose the cast for his upcoming film as they suit the part. It has nothing to do with the fact that they are actor Mithun Chakraborty and producer Sajid Qureshi's children. In the film, Mithun's son Namashi Chakraborty and Sajid's daughter Amrin will be seen as the lead pair. 'Bad Boy' is scheduled to release on April 28. The rom-com marks the acting debut of both Namashi and Amrin.
Source link