Entertainment
After sweeping 10 Filmfare Awards for Gangubai Kathiawadi, Alia Bhatt tells Sanjay Leela Bhansali, 'Our journey has just begun' – Times of India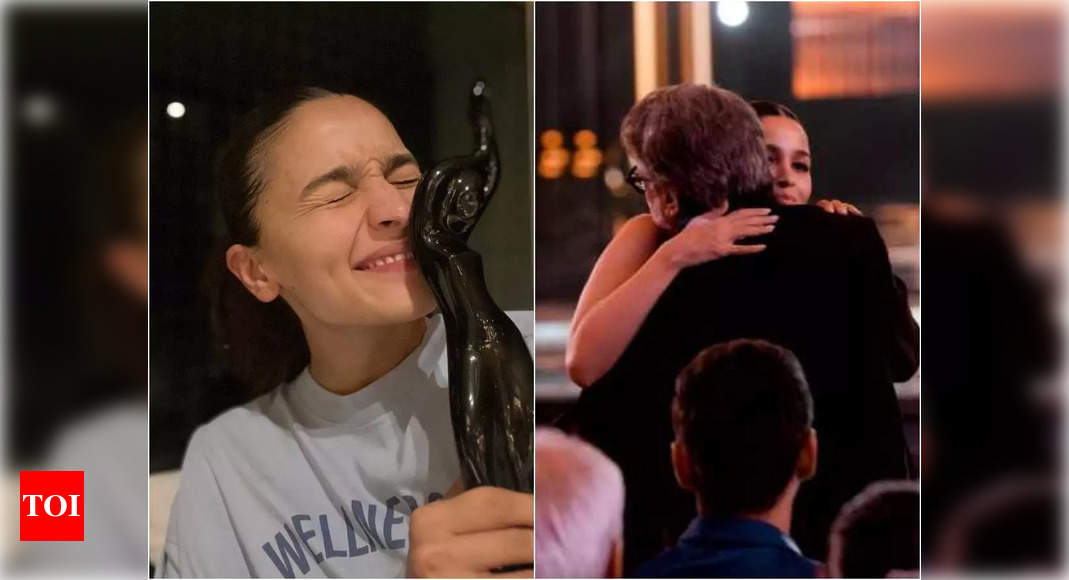 Director and producer
Sanjay Leela Bhansali
's film Gangubai Kathiawadi swept 10 trophies at the 68th Hyundai
Filmfare Awards
on Thursday. While
Bhansali
was honoured with Best Director,
Alia Bhatt
won Best Actress award for her role.
In his acceptance speech, Bhansali thanked Filmfare for the honour and said, "Gangubai is a very special film and close to my heart. I get very emotional every time we talk about it. This award belongs to everyone who has worked in it. Then I come to my jaan, my jigar, mera jigar ka tukda, Alia Bhatt."
He continued, "I am very blessed to witness her perform Gangubai right in front of me. Every moment was so special and so young from the heart. This young girl came to me when she was 9 years old and auditioned for my film Black. I didn't cast her because she had other things to do in life. But at that moment, I knew that she is a heroine. Thank you for immortalising Gangubai, for making her soul feel so proud and giving her the voice for all the issues which she fought for. She has reached out to the world once again. And I take this award for my mother Leela. It's her blessings that have always protected me and God for listening to my prayers."
As Bhansali went back on his seat, it was Alia's time to feel the glory of Gangubai. Veteran actress Rekha presented the Best Actress award to Alia and she was all praise for her. While accepting the award, Alia became emotional and went blank for a few seconds before starting her acceptance speech.
Then she began, "I am blanking out because it took us 2 years to make this film. And the weird thing is, when Sanjay sir narrated me this film, I was very scared. And the first question I asked him was, 'Sir, will I be able to do this? I don't think I'll be able to do this.' And sir said, 'Yes, you will do this.'"
"Whatever I have done in Gangubai Kathiawadi, it was only thanks to Sanjay Leela Bhansali. At 9, I had this dream to work with Bhansali and one day I'll be fit enough to be your leading lady. So thank you so much. I will always be forever indebted and our journey has just begun," she added.
Gangubai Kathiawadi went on to become the first bonafide Hindi-language blockbuster in 2022. The film grossed Rs 153.69 core at the domestic box office and Rs 209.77 crore globally.
Source link