Movie Reviews
'Last Summer' Review: Catherine Breillat's Devastating Drama Exposes Bourgeois Amorality [Cannes]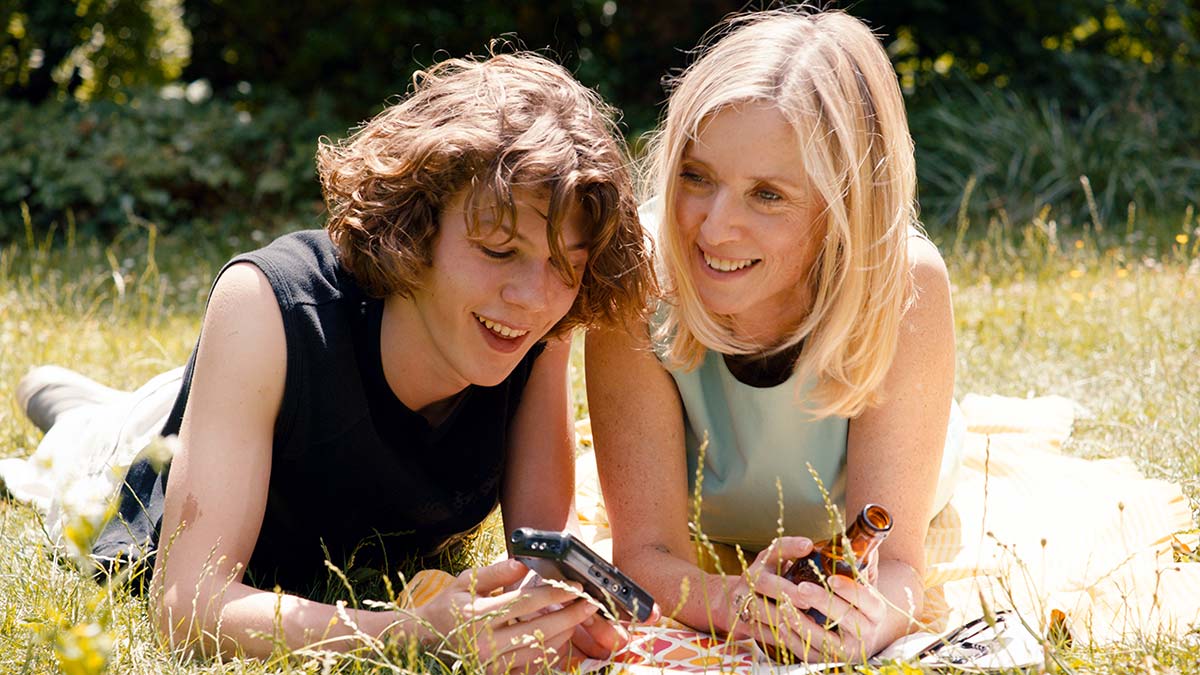 It would be nice to think that desires are nothing more than preferences, springing organically from a fixed identity and unaffected by outside circumstances such as personal history and societal norms. The reality is, of course, much thornier, and trying to disentangle the many different factors influencing our tastes and longings can quickly cause a lot of suffering. The complex question of nature vs. nurture represents one of vanishingly few areas of human life still infused with mystery and resisting essentialist, restrictive impulses; it can be cause for both horror and wonder.
READ MORE: 2023 Cannes Film Festival: 21 Must-See Movies To Watch
Unable to predict, control, or change people's desires, the solution most people, therefore, adopt when it comes to policing them is simple: anything is acceptable as long as nobody gets hurt. Catherine Breillat's "Last Summer," in Competition at this year's Cannes Film Festival and based on May el-Toukhy's 2019 film "Queen of Hearts," centers on a woman whose transgressive desire is taboo twice over: she sleeps with an underage boy, who also happens to be her husband's son. But the film's observations about the real drivers and dysfunctions that allow for this to happen are full of sobering and heartbreaking implications for everyone. 
Léa Drucker is mesmerizing as Anne, a woman who appears to have it all: a gorgeous house in the French countryside, a well-paying job as a lawyer, two beautiful adopted daughters, and a loving and patient husband. It sounds great on paper, but Breillat does not introduce Anne in this way: rather, we begin at her level, in close-ups and medium shots showing her go about her days. Whether at the office or enjoying a glass of wine at home, Anne is the one person everything revolves around, our first hint at her sense of entitlement. For this wealthy woman, the many beautiful things she is lucky to have in her life seem to barely register anymore; in any case, she does not feel she needs to be grateful for them. In the patient way, she moves across a room or slightly raises her eyebrows, Drucker exudes the subtle but undeniable air of superiority of a woman who takes her privilege for granted. 
Partly due to this generalized atmosphere of entitlement, the ease with which Anne slips into the unimaginable, and her apparent lack of any feelings of guilt regarding her actions, some have been quick to describe "Last Summer" as a romp. Another filmmaker certainly could have taken the film in that direction, crafting a heightened melodrama of unhinged bourgeois amorality — but this is the director of "Romance," "Fat Girl" and "Anatomy of Hell" we're talking about here, and though she has always traded in confrontational and controversial material, Breillat has always taken her characters and their desires seriously. 
This does not mean that she defends their actions. "Last Summer" is gripping because of the way it centers Anne's perspective on her illicit affair without ever losing sight of all the reasons it is completely wrong. Early on, when her 17-year-old step-son Théo (Samuel Kircher) has only just moved in with Anne and his father Pierre (Olivier Rabourdin), one of the ways Anne first bonds with this new guest is by having him help her take care of her two young daughters. The very cute children pop up throughout the film, constant reminders that there is such a thing as childhood as distinct from adulthood, but also of how easily that distinction can be blurred — one of the two girls regularly appears wearing lipstick, eye makeup, or her mother's high heels. She is also taught about power and ownership early, treated like a queen at her birthday party, and her childish meanness on full display. This behavior would seem harmless enough if Anne herself didn't show the same aggressive reflexes herself in every aspect of her life, a very thin veil of politeness barely concealing her impatience and contempt. In an early scene, she actually leaves a dinner with friends organized at her own house and spontaneously decides to go to a local bar with Théo. She is bored of her role as a bourgeois wife and mother, and Breillat, as in her previous films, lays bare the limitations of this comfortable life: Anne readily admits that she has no friends, only her sister; her husband is either away for work, or at home complaining about work; her children are too small to be true friends. In that landscape, Théo is a breath of fresh air, and the dissatisfied Anne at first relates to his teenage rebellion (he is described several times as a "problem child"). Young, frequently shirtless, refusing to conform to the rules that hold Anne's life together, he is an object of fantasy for her. Her sense of entitlement, her feelings of invisibility, together with the way wealth has shielded her from ever feeling beholden to anything are apparently enough to get her to cross the line when she first kisses and then sleeps with him. 
As she then tries to stop this affair, the film's matter-of-fact style only further reveals the terrible absence of love and compassion within Anne, but also within her marriage and her family. Long takes on characters talking — often showing Théo's face in close up, but sometimes Anne's — show the way the tension builds between the two "lovers," a flirting premised on insubordination and a correspondingly aggressive, full-on sexuality. But it also reveals a lack of affection or true connection: although the cinematography is warm, the skins sunkissed, the summer inviting, these relationships are little more than power relations, a way for people to get what they need or want, but not to truly care about one another. Théo may not be old enough to realize this, but Anne does not have that excuse. For her, this relationship is a bonus, a perk; for Théo, the child who lives in her home, it is naturally something much bigger.
For Anne's family, who eventually find out, it is also something small enough to be swept under the rug after a while. Her husband refuses to believe his own son and her sister eventually decides that she's her sister "no matter what." It isn't that maintaining the family is more important than believing and protecting a teenager, but rather that the bourgeois family, as seen in this film, is always a cover and a sham, specifically designed to allow for and contain the most shocking digressions. Breillat's film is devastating because it exposes at the heart of a seemingly normal family a black hole where empathy should be. [A] 
Follow along with all our coverage from the 2023 Cannes Film Festival.