Entertainment
'Chandrayaan-3 is cheaper than Adipurush': Netizens go berserk over a tweet comparing ISRO's space mission and Om Raut's film's budget | Hindi Movie News – Times of India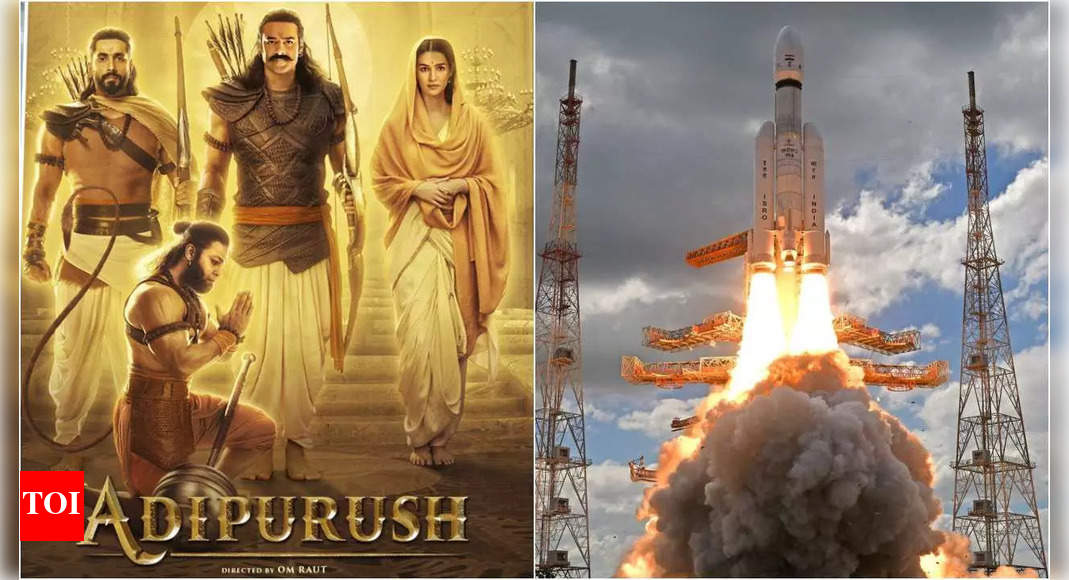 The Indian Space Research Organisation (ISRO) on Friday launched India's third lunar exploration mission, Chandrayaan-3. Amid this, a tweet comparing the budget of Chandrayaan-3 and director Om Raut's Adipurush has left netizens in shock.
The tweet states that the budget of Chandrayaan-3 was Rs 615 crore while Adipurush is said to be made on a budget of Rs 500-700 crore."Approximate Budget • Adipurush – ₹700 Crore •Chandrayaan 3 – ₹615 Crore Gives a Fair Understanding of Priorities," read the tweet.
Netizens went berserk and were appalled to see that a film which had bigger budget than a space mission failed to didn't live up to the expectations. However, many people tried to tell the difference between the two budgets saying that Adipurush is privately funded by a producer while Chandrayaan-3 has been funded by the government.
Meanwhile, the Supreme Court on Wednesday refused to hear an urgent plea filed by the producers of Adipurush challenging the order passed by the Allahabad High Court seeking the personal presence of director Om Raut, producer Bhushan Kumar and dialogue writer Manoj Munstashir before the court.
A few days ago, Adipurush dialogue writer Manoj Muntashir Shukla extended his unconditional apology for hurting people's emotions.
Produced by T-Series, the big-budget multilingual saga was panned on social media over its poor VFX and colloquial dialogues, with many political parties demanding a ban on the film's screening. In Nepal, the film was banned over its dialogue referring to Sita as India's daughter.