Entertainment
Neil Nitin Mukesh clarifies about 'insulting' Shah Rukh Khan and asking him to 'shut up' at the 2009 Filmfare Awards | Hindi Movie News – Times of India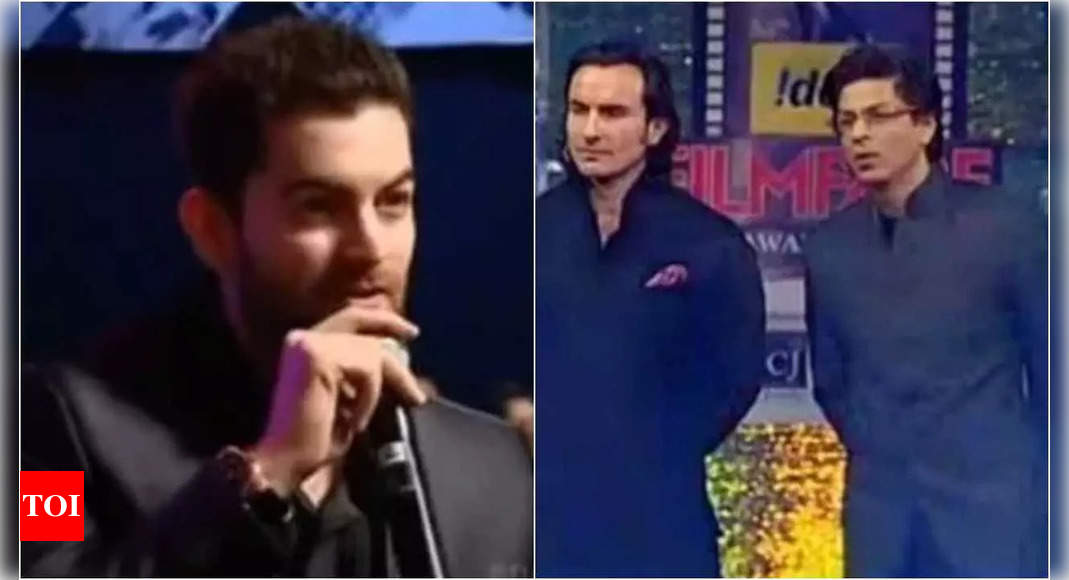 Neil Nitin Mukesh recently opened up about his decade-old video about insulting
Shah Rukh Khan
at the 2009
Filmfare Awards
which often keeps resurfacing on the internet. In the video,
SRK
can be seen making fun of Neil's name and Neil asks him to 'shut up' in a stern voice. Neil has now shedded some light on this particular incident.
When Neil was asked about his viral video with SRK, he clarified that whatever interaction happened between the two were never insults.
He and SRK both were having fun and they knew about it beforehand.
During the event, Shah Rukh Khan, who sharing the stage with Saif Ali Khan, asked Neil about his three names and having no surname. "I have a question for Neil Nitin Mukesh. Tumhara naam hai Neil Nitin Mukesh, bhaiya surname kahan pe hai? Saare ke saare first names hain," SRK had asked.
To this, Neil, who was seated in the audience, had replied, "That is an insult for me actually, I feel. It's not right. I think you haven't seen, but my father's sitting out here. I think you guys just need to shut up. I'm sorry."
When he was asked if the incident was entirely scripted, Neil told Siddharth Kannan, "If you say so, I'll believe it. If you want to call it scripted, let it be, but there was love. He told me beforehand that 'I'll have some fun with you'. So I asked, 'Sir, what level of fun are we talking about?' He said, 'Whatever you can think of, do it.' He gave me that liberty so I did it. I would never disrespect an elder, a person from
Mukesh family will never insult anyone."
Neil said that he loves SRK and concluded saying that irrespective of where he is in his career and stardom, he can never insult anyone.