Hollywood News
IShowSpeed Returns To YouTube Streaming, Addresses Penis Incident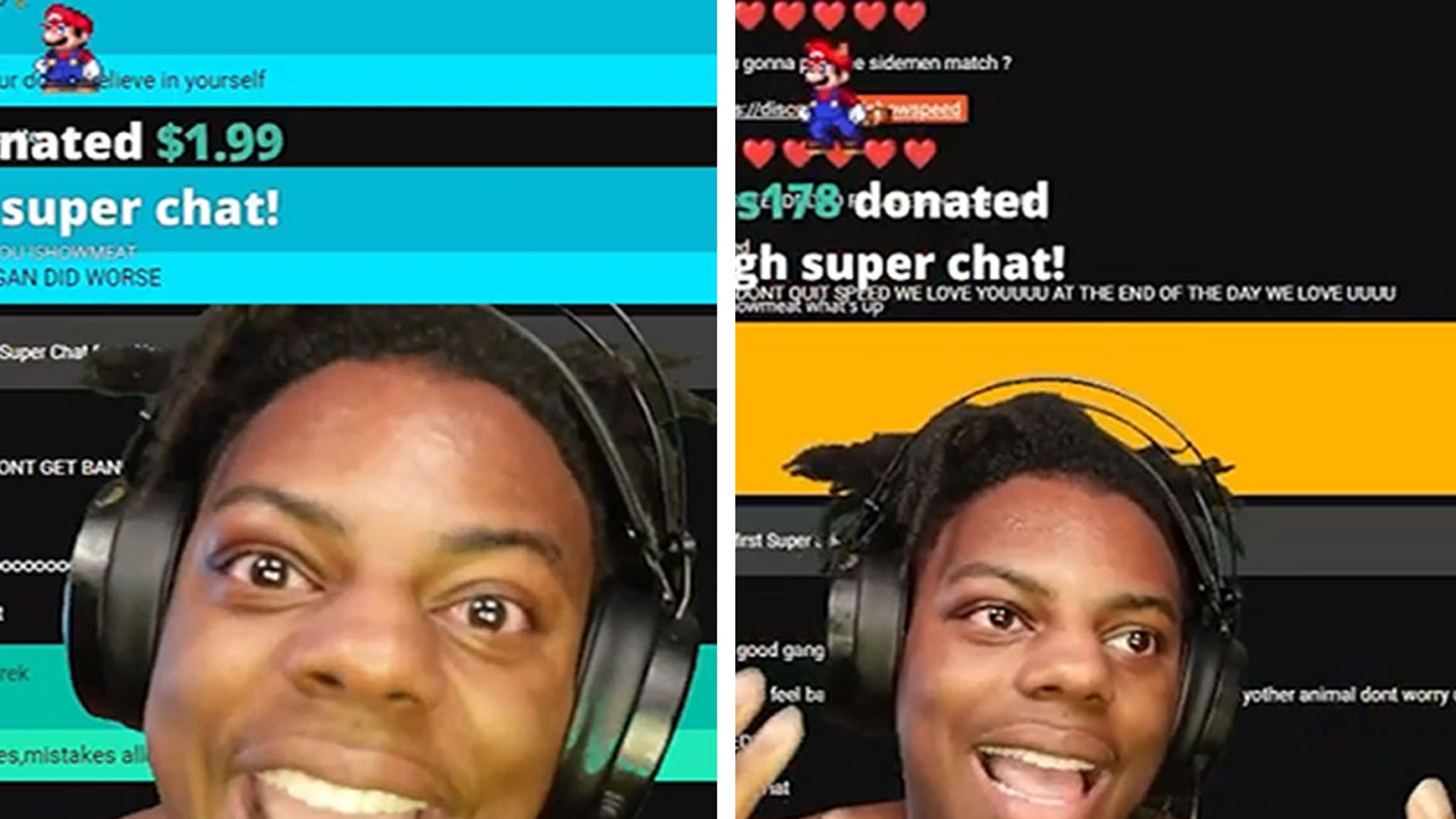 IShowSpeed made his return to YouTube on Friday … and the popular streamer got real about his infamous wardrobe malfunction — begging his viewers to stop trolling him over the incident.
Speed was emotional as he got back in front of the camera — initially going berserk on those incessantly calling him "IShowMeat" … before calming down and speaking from the heart.
"This is truly an embarrassing f***ing moment for me," said Speed — who has more than 19 million followers on the platform. "Lately these past days and hours, I've been suffering very mentally, bro. Genuinely, bro."
"At the end of the day, I'm still a human being, bro, and one of my worst fears that I never even wanted to happen."
"This depressing, bro," he added. "You guys don't know the feeling, bro, what I'm feeling right now."
Speed says his viewers can keep mocking him all they want … but they're missing the bigger picture, as he has younger siblings who found out about the incident.
"Sometimes I ask why this s*** happen."
Despite Speed's pleas, his chat was flooded with steak emojis and other comments throughout his stream … and at one point, he left the camera to compose himself.
As he tried to go about his gaming, Speed was bombarded with even more trolls as he got on Roblox … and while some people had encouraging words, he explained there's no one who has been through the same thing.
TMZ Sports broke the story — Speed was NOT banned from YouTube following the incident … as the platform told us he would be able to return to streaming despite it all.
As for how his penis got exposed to begin with, Speed explained he didn't have any clean underwear … so there's that.
Source link