Entertainment
Anupam Kher reveals he spent a night in a lock-up! Here's why – Exclusive | Hindi Movie News – Times of India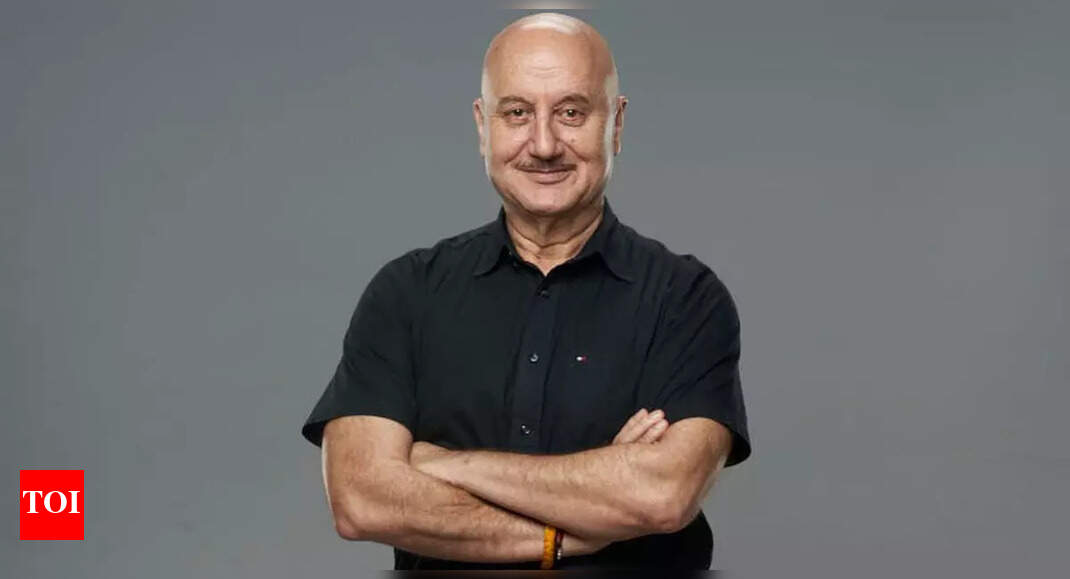 Bollywood legend
Anupam Kher
is all over the film industry, regardless of language. The actor, who recently launched two of his anticipated films, 'Ghost' starring Shiva Rajkumar and 'Tiger Nageswara Rao' starring Ravi Teja, is excited for both of his ventures. During an exclusive interaction with ETimes, Kher shared an insight from his life, stating that he had spent a night in a lock-up.
Recalling the surprising yet funny incident, Anupam Kher said, "During my initial days in Mumbai, I used to show VHS (Video Home System) to people from the industry and ask for work.So one fine day, I went to Bandra station to return the VHS, because the person to whom I had given it had asked me to take it back. Therefore, in order to cut time, I crossed the local railway line, and there was a gentleman standing there who gave me his hand. I kindly held him and climbed up on the other side. But the man held my hand tightly."
Sharing the twist, Kher revealed, "Basically, the man was the plain-clothed policeman who was catching people who were crossing the railway tracks. And then he took me to the police compartment, where there were already 50 other people sitting with their hands tied with ropes. So I had spent a night in a lockup, and that is a fact, but it's not documented anywhere."
Anupam Kher shared this interesting insight from his life as his film 'Tiger Nageswara Rao' is based on actual rumours about the celebrated thief from the South, Nageswara Rao, and any of the stories from the film is not documented anywhere in history, but all are hearsay from the people who have been associated with Nageswara Rao.
'Tiger Nageswara Rao' is directed by debut director Vamsee and features Kriti Sanon's sister Nupur Sanon, Murli Sharma, John Abraham, Jisshu Sengupta, among others.
Ravi Teja, Nupur Sanon, Gayatri Bhardwaj, Jisshu Sengupta and Anupam Kher open up about upcoming film 'Tiger Nageswara Rao': 'Based on true rumours…'
Tiger Nageswara Rao – Official Hindi Trailer