Movie Reviews
'All The Light We Cannot See' Review: Shawn Levy Drains The Power Of A Great Book In Netflix's Manipulative WWII Series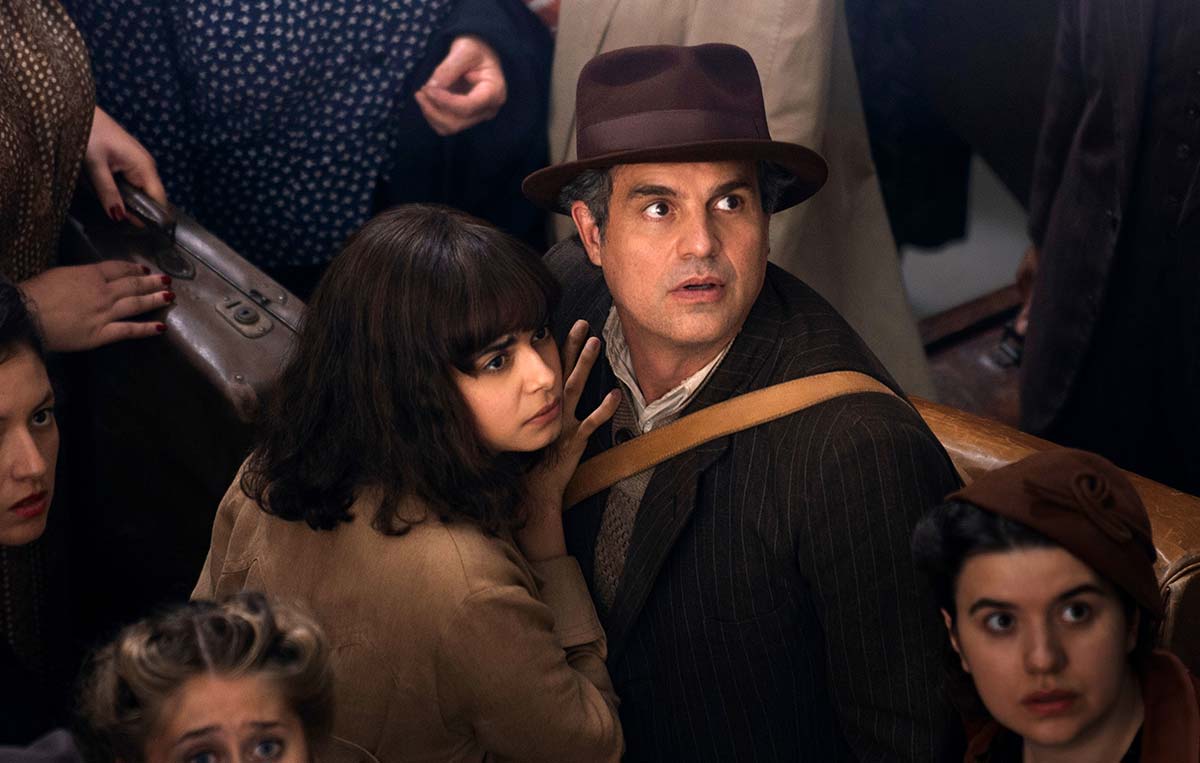 Anthony Doerr's Pulitzer Prize-winning "All the Light We Cannot See" is a lyrically structured book, a story that moves back and forth through time and POV, using short chapters that read more like poetry than prose. In other words, it's a really tough book to adapt for the big or small screen. Even with that degree of difficulty in mind, the 4-part Netflix mini-series version of this moving tale that unfolds starting November 2nd is atrocious, a poorly constructed, ham-fisted, manipulative adaptation that drains the source material of all of its inherent power in favor of obvious dialogue, blunt characterizations, and genuinely horrible filmmaking. Especially given the current state of violence in the world, a story of hope that unites people across enemy lines may be a draw for people looking for comfort, but this project missteps in almost every place that it can do so, turning a complex meal of a book into cold tripe.
The standout of "All the Light We Cannot See" by some stretch (and the only reason to watch it at all) is newcomer Aria Mia Loberti as Marie-Laure LeBlance. Like her character, Loberti is legally blind, and the producers of "All the Light We Cannot See" deserve credit for representation as their performer's real-life perspective undeniably impacts the piece's veracity. However, it almost makes the show's failures more prominent in that whatever truth Loberti brought to the set, director Shawn Levy ("Night at the Museum") and writer Steven Knight ("Locke") didn't trust it enough to convey the show's themes to the audience without hammering them every chance they got.
"All the Light We Cannot See" is one of those productions in which it feels like everyone on screen knows they're in a 2020s prestige Netflix mini-series. Most writers agree that one can't write theme as much as have it emerge from character and plot, but Knight underlines, boldfaces, and highlights almost every line of his four scripts, giving people dialogue that never rings true. It's not just that real people don't talk like the characters of "All the Light We Cannot See." It's that the aggressively self-aware nature of the dialogue makes the whole thing come off as condescending and pandering. These people are so self-aware that they're in a war drama that they're constantly talking about "this madness," and the title gets referenced as something of Great Importance more than once.
Loberti's blind French teenager is the son of Daniel LeBlanc (a poorly-directed Mark Ruffalo, usually capable of so much more subtlety), who is a locksmith at the Museum of Natural History in Paris, a good profession for someone who tries to hide one of the country's great treasures from the Nazis in the final days of World War II. He gets his hands on something called the Sea of Flames, a jewel that's even believed by some to have supernatural powers, and he flees in the early days of the war to a coastal town called Saint-Malo. Just as he did in Paris, Daniel creates a scale model of the entire city for his blind daughter so she can use her hands to learn the entire layout if she should need to leave their shelter. This is a phenomenal idea on the page as one can use their imagination to envision how a blind girl could "see" by touch and be moved by the concept of a father who maps the world for his child. It's barely an afterthought in the Netflix version, never thematically explored because Levy is too blunt a filmmaker to get into something that sensory.
Daniel and Marie-Laure reunited with Daniel's uncle Etienne (Hugh Laurie) in Saint-Malo and discover that this World War I veteran is dealing with severe PTSD that has made him a recluse. The handling of trauma in "All the Light We Cannot See" is only one of the many real-world issues here that are treated with condescending melodrama, but credit Laurie for trying his best with a haunted look. Etienne and his wife (Marion Bailey) are part of the French resistance in Saint-Malo, but Daniel's arrival threatens to expose their work.
Most of the above is told through flashbacks. The bulk of "All the Light We Cannot See" unfolds in the final days of the war as Marie-Laure has been left alone, broadcasting on her great uncle's radio enough that a Good Nazi named Werner Pfennig (Louis Hofmann) ends up hearing her and keeping her location secret. Werner is one of those thin characters who clearly never wanted to join Hitler's cause, so he will surely help Marie-Laure save the day in the final episode, vanquishing the show's two-dimensional villain in the vicious Reinhold von Rumpel (Lars Eidinger).
It feels like "All the Light We Cannot See" needed to be longer for Steven Knight to write it or shorter for Shawn Levy to direct it. Knight could have allowed himself more poetic, surreal tangents in a more extended version that didn't require every single scene to either push the plot forward or emphasize the show's themes. And Levy's undeniable ability with blockbusters might have worked in a 110-minute version of this tale, one that didn't reveal his inadequacies as a storyteller by forcing him to repeat so many beats. Ultimately, this is a mini-series that Netflix subscribers definitely don't need to see. [D]