Entertainment
Nicholas Hoult lands Lex Luthor role in 'Superman: Legacy' alongside David Corenswet and Rachel Brosnahan | Hindi Movie News – Times of India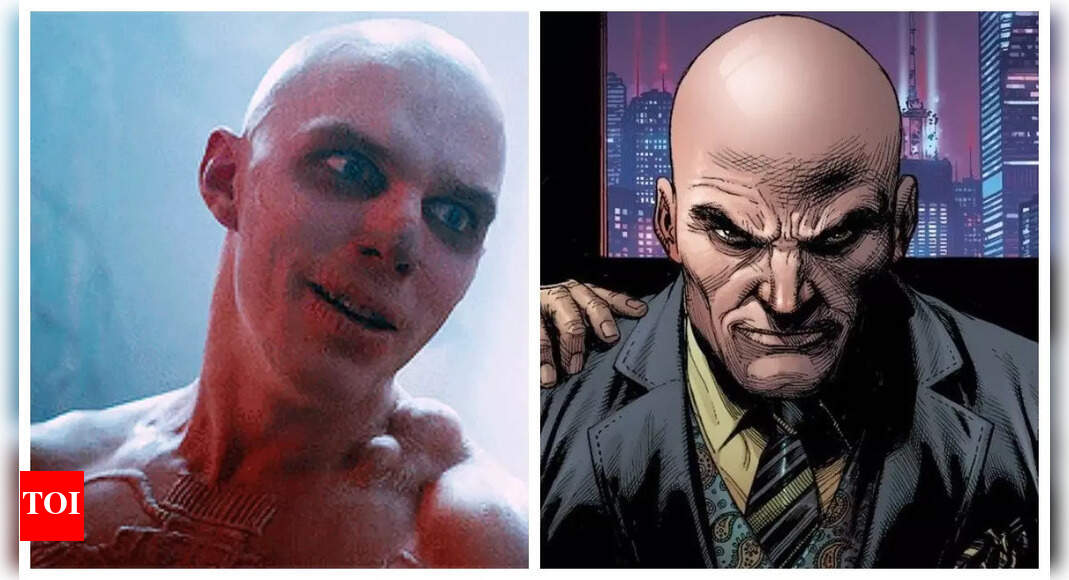 After playing Prince Charming, it seems that
Nicholas Hoult
is set to embrace the dark side as he takes on the role of Lex Luthor in the highly anticipated James Gunn directorial, 'Superman: Legacy'.
According to a report on Deadline, Hoult is the latest addition to the cast that comprises of David Corenswet as the DC superhero Clark Kent aka Superman, while Rachel Brosnahan takes on the iconic role of Lois Lane.
Notably, Hoult's casting as the villain, Lex Luthor follows speculation that he was among the final contenders to wear the cape of Superman. Although the production of the film is yet to commence, it has faced several delays attributed to the recent SAG-AFTRA and WGA strikes, both of which have now concluded.This will make Hoult the latest star from the MCU to cross over into the DCEU, but this time as a villain. He last played the role of Beast in the 'X-Men' series.
The film is poised to bring together a stellar ensemble cast under the direction of James Gunn, known for his work on blockbuster franchises including Marvel's 'Guardians Of The Galaxy'.
Director Gunn made headlines when he addressed queries about his upcoming film and about rumors circulating online regarding the film's storyline, specifically involving a 'terrorist threat' in the Middle East. Contrary to the speculations suggesting that the terrorists will be utilizing Kryptonian technology and Brainiac to orchestrate the events, Gunn dismissed these claims, clarifying that the rumored narrative is 'not accurate'.
The official synopsis for Superman: Legacy reveals that the film's thematic focus will be on Superman's journey to reconcile his Kryptonian heritage with his human upbringing as Clark Kent of Smallville, Kansas.
"He is the embodiment of truth, justice, and the American way, guided by human kindness in a world that sees kindness as old-fashioned," reads the synopsis.
'Superman: Legacy' is scheduled for theatrical release on July 11, 2025.
My Adventures With Superman Trailer: Jack Quaid,Jeannie Tirado And Kiana Madeira Starrer My Adventures With Superman Official Trailer