Bollywood superstar Shah Rukh Khan turns 54 today and Fans around the world are celebrating SRK Day. Wishes are pouring in for Shah Rukh Khan, who celebrates his 54th birthday on Saturday. The first Bollywood celebrity to wish him was none other than his long time best friend and filmmaker, Karan Johar.
Karan took to Instagram to share multiple pictures from the sets of the four films that they have shot together.
Just like every year, thousands of fans stood outside his mansion 'Mannat' at midnight to wish the superstar. While Shah Rukh Khan enjoys a huge fan following, he is admired by many even in the industry.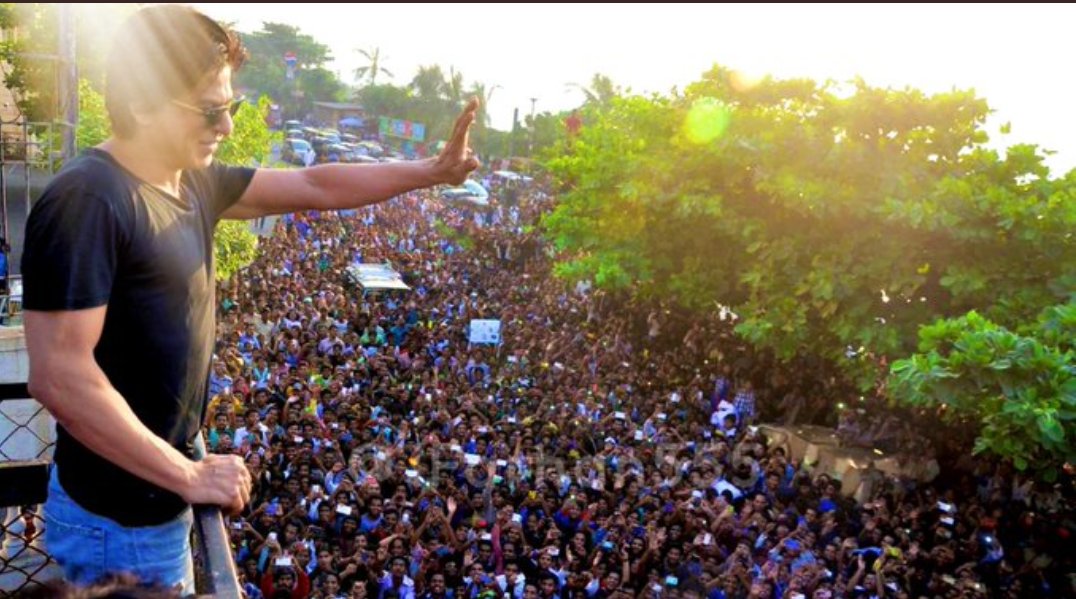 As has long been a tradition between Shah Rukh and his fans, the actor once again appeared in his balcony to greet them on his birthday, however, this time, he met them all at midnight itself. Pictures from outside Mannat show him waving to his fans as they cheer for him and wish him on his birthday. With lot of flying kisses, he also expressed thankfulness for showering immense love and wishes on him.
Well, there is a reason why Shah Rukh Khan is called King Khan or the Bollywood Badshah! He is one of the richest Indian celebrities and yet one of the humblest stars. The actor has no qualms accepting his flaws and on the occasion of the megastars 54th birthday, we bring to you the days of Shah Rukh Khan's life when the actor had to steal car tyres!
In an old interview, Shah Rukh Khan has confessed to a day when he had to steal someone else's car tyre and the reason is hilariously relatable to so many of us. The Darr actor had confessed of stealing someone else's expensive car tyre because he was driving to an undisclosed location and he had 2 flat tyres at the same time.